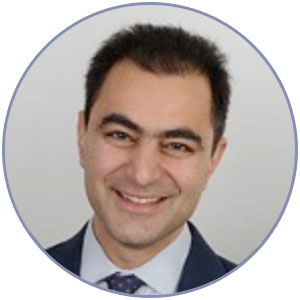 Dr Mohammad Afshar
Chief Executive Officer

Mohammad is the President and CEO of Ariana Pharmaceuticals and founded the company in 2003. Prior to this, Mohammad was one of the founders and the Director of Drug Design and IT at RiboTargets, Cambridge, UK, leading the computer aided discovery of novel anti infective and oncology molecules. Before joining RiboTargets, Mohammad held several positions in academic institutions including the Department of Chemistry at the University of York, UK, and the CRBM of the CNRS in France. He holds a Medical Degree (DCEM), MPhil in Computer Science (DEA), a PhD in structural biochemistry and a "Habilitation doctorate" (HDR) from the Faculty of Medicine of the University of Montpellier, France. He is currently involved with a number of charities, including the Cystic Fibrosis foundation.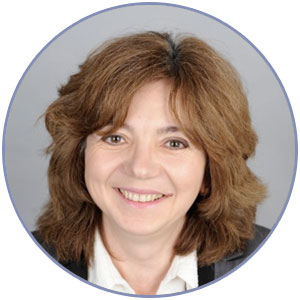 Mariana Kuras PhD
Chief Technology Officer

Mariana directs the production of the studies at Ariana, including all client based project and collaborative consortia. Her hands-on expertise in the development of diagnostic solutions has allowed Ariana's technology to be closely tied to the experimental needs of the industry. Prior to joining Ariana in 2012, Dr. Guergova-Kuras was leading the research efforts in biomarker discovery using antibody proteomics at Biosystems International, where she also headed large collaborative programs (cancer and CNS). Before this, Mariana was a Senior Bioinformatics Scientist at Pfizer Research Center in France, where she began her career. In addition to numerous scientific publications, she is also a co-inventor on several patent applications for biomarker signatures which are currently in development. She was awarded a PhD in Biophysics and Computational Biology from the University of Illinois at Urbana–Champaign, USA.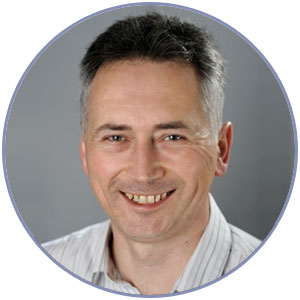 David Morley PhD
Vice President Computational Technology

Dr. Morley has the overall responsibility for the computational technologies at the heart of Ariana and has been involved with the KEM® technology from its inception to today. Dave is an experienced computational technologist with a 20 year track record in the development of high-performance machine learning solutions to "big data" scientific challenges across multiple industries, including pharma, chemical and finance. At RiboTargets (Cambridge, UK) he was the architect and project manager of RiboDock/rDock, a production virtual screening platform for structure-based drug discovery. Through his own consultancy business he has also delivered innovative software applications for GSK, Vernalis and Hyde Park Global Investments. Dr. Morley has a PhD in Computational Chemistry from the University of Nottingham and a BSc Hons (First Class) in Chemistry from the University of Bristol.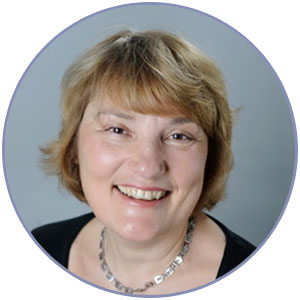 Isabelle Chaduteau
Office Manager

Isabelle joined Ariana in December 2008 as the Office Manager. In this capacity, she oversees the daily administrative operations and ensures that the office runs smoothly. She also helps coordinate the administrative aspects of several collaborative programs.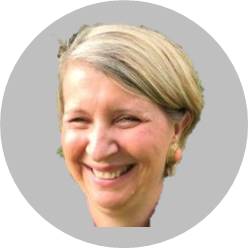 Veronique Chabernaud MD
Chief Medical Officer

MD, medical oncologist and MBA (ESSEC)

Former Director of Sanofi Aventis Oncology Business Unit, VP Marketing and Sales Effectiveness, Aventis, Director of Global Medical Affairs, Rhone Poulenc Rorer

Advisor of several biotech & medtech companies

Board member of Innate Pharma