Paris, France and Cambridge, MA, USA. May 6th 2021. Ariana, a leading eXplainable Artificial Intelligence (AI) drug development company, is delighted to announce the appointment of Dr. Hichem Chakroun as Executive VP, Clinical Development. As EVP, Hichem will apply his industry expertise and experience to help accelerate the strategy of Ariana in the clinical trials setting.
Prior to joining Ariana, Hichem was Director of Development Operations at Sanofi. Hichem's significant achievements encompass multiple therapeutic areas and include the worldwide registration of key products such as Imovane®, Taxotere® and Jevtana®. He has transitioned many assets from research to development and has managed multiple clinical projects up to their regulatory submissions.
Ariana's growing project pipeline includes CNS, immunology, immuno-oncology and oncology, all areas where Dr Chakroun brings a wealth of experience.
Hichem joins Ariana following four years of exponential growth for the company across multiple therapeutic areas. Ariana's AI-designed clinical trials, developed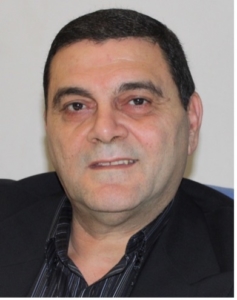 in partnership with ANAVEX® (NASDAQ:AVXL), were the first successful genomic Precision Medicine studies in Alzheimer's disease with confirmed translational applications in Parkinson's disease and Rett syndrome. A clinical and multi-genomic research collaboration in auto-immune diseases with leading institution Institut Imagine (Paris, France) and Sanofi through the ATRACTion project will pave the way for future innovation in this area. In addition to this project, Ariana has been working with the French pharmaceutical industry and other partners for the establishment, characterization, standardization and the use of cancer models in the development of new drugs and personalized medicine (IMODI).
"Hichem is a highly respected global clinical drug development leader who brings a wealth of experience to the company. His experience will prove invaluable, as we drive through ambitious plans to expand our operations" said Mohammad Afshar, CEO and founder of Ariana. "We are excited to have Hichem's expertise as we continue on our path at the intersection of AI and drug development". 

Commenting on his new role, Dr. Chakroun said, "I am thrilled to be joining Ariana at such a critical point in their expansion. I am a true believer in their unique and innovative approach to drug development. I admire the work this talented team has done over the past few years which should dramatically reduce the time-to-market for innovative therapies for patients".
Hichem started his career as a Research Associate, Neurobiology at the French Medical Institute (INSERM) working on depression and Alzheimer's disease. He later joined Rhône-Poulenc Central Nervous System and then Oncology. Following a successful experience in Global Clinical Development he spent more than 15 years in the exciting area of the Portfolio Management and Project Direction at Aventis then Sanofi, in growing responsibility drug development positions including Director of Development Operations, managing complex projects in a highly multi-cultural environment.
About Ariana Pharma
Ariana Pharma is a leading Artificial Intelligence (AI) drug development company. Using its KEM® Artificial Intelligence (xAI) technology, Ariana helps its partners introduce personalized medicine clinical trial design into their protocols and optimize clinical endpoints, identify biomarkers of therapeutic response and potential synergistic therapies. Ariana routinely collects and combines clinical data with omic data, immunological readouts (such as FACS), microbiota, Patient Reported Outcomes (PRO) as well as Real World Evidence (RWE) data. Combining advanced data analytics, drug development, and regulatory expertise, Ariana helps translate findings into innovative clinical development plans and regulatory approvals. With a growing number of successful therapeutic development programs, KEM® is an FDA-assessed technology that systematically explores combinations of biomarkers, producing more effective biomarker signatures for precision medicine. Ariana has developed Onco KEM®, the most advanced, clinically tested, oncology therapeutic decision support system. Founded in 2003 as a spin-off of the Institut Pasteur, Paris, France, the company operates a subsidiary in the United States since 2012. Further information is available at www.arianapharma.com.