Explainable Artificial Intelligence and multi-omic investigations in autoimmune and inflammatory diseases
Paris, France and Cambridge, MA, USA, April 29th, 2020. Ariana® Pharma a leading Artificial Intelligence drug development company announced today that it has entered into an Artificial Intelligence-driven Precision Medicine collaboration with Sanofi and leading academic partners targeting autoimmune and inflammatory diseases associated with primary immune deficiencies.
The ATRACTion project will generate clinical, multi-omic (single cell RNA expression, gut microbiota) and additional immunological data by investigating several auto-immune diseases. Ariana will use its KEM® Explainable Artificial Intelligence technology to identify biomarkers and develop an AI driven therapeutic decision support software.
Coordinated by the Institut Imagine, the €10 million funded 5 years collaboration aims at developing disruptive and transformative approaches in the fields of diagnosis, prognosis and therapies to fight pathologies related to the mechanisms of autoimmunity and inflammation in primary immune deficiencies.
More information about this project can be found below.
https://www.institutimagine.org/en/autoimmune-and-inflammatory-diseases-associated-primary-immune-deficiencies-11-major-healthcare-988
About Ariana Pharma
Ariana Pharma is a leading Artificial Intelligence (AI) drug development company. Using its KEM® Explainable Artificial Intelligence (xAI) technology, Ariana helps its partners introduce personalized medicine clinical trial design into their protocols and optimize clinical endpoints, identify biomarkers of therapeutic response and potential synergistic therapies.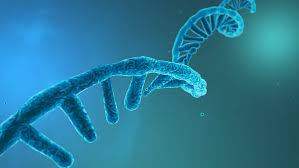 Ariana routinely collects and combines clinical data with omic data, immunological readouts (such as FACS), microbiota, Patient Reported Outcomes (PRO) as well as Real World Evidence (RWE) data. Combining advanced data analytics, drug development,  and regulatory expertise, Ariana helps translate findings into innovative clinical development plans and regulatory approvals. With a growing number of successful therapeutic development programs, KEM® is an FDA-assessed technology that systematically explores combinations of biomarkers, producing more effective biomarker signatures for precision medicine. Ariana has developed Onco KEM®, the most advanced, clinically tested, oncology therapeutic decision support system. Founded in 2003 as a spin-off of the Institut Pasteur, Paris, France, the company operates a subsidiary in the United States since 2012. Further information is available at www.arianapharma.com.