Ariana's KEM® Artificial Intelligence technology identified immunological changes, which are early indicators of clinical effects, for selected groups of patients in a first-in-human Phase 1b study. The potential for a selection biomarker in patients receiving this therapy transforms design options for Imcyse's future clinical trials in T1D and additional indications.
On August 27th 2019, Imcyse, a clinical-stage company developing active and specific immunotherapeutics for the treatment and prevention of severe chronic diseases, announced the successful completion of its first-in-human Phase 1b study in patients with recent-onset type 1 diabetes ('T1D'). (Imcyse PR 27 Aug 2019)
"We are thrilled by the positive results of our first clinical trial in patients with early type 1 diabetes," said Pierre Vandepapelière, CMO of Imcyse. "The in-depth analysis performed in collaboration with Ariana Pharma strongly supports our unique technology platform. These results pave the way for further clinical development of IMCY-0098 in type 1 diabetes and other Imotopes™ for diseases with high unmet clinical need."
Detailed summaries of the clinical study results will be presented on September 18 at the 55th Annual Meeting of the European Association for the Study of Diabetes in Barcelona, Spain.
KEM® is a comprehensive and FDA-tested Artificial Intelligence data analytics platform that enables full exploitation of complex datasets. It has uniquely demonstrated its ability to extract biomarkers from small sets of patients.
Beyond diabetes, Ariana's expertise spans multiple medical indications and therapeutic areas, including cancer, CNS and metabolic and other immunological diseases.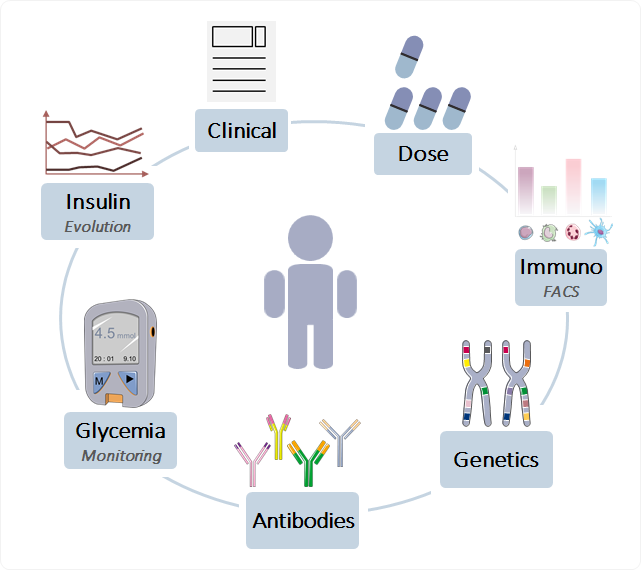 About type 1 diabetes
The incidence of type 1 diabetes is rapidly increasing in high-income countries at an annual rate of about 3 per cent, with the disease increasingly occurring in younger children. It affects more than 40 million people worldwide. Currently, the only available treatment is to control the blood glucose level with multiple daily insulin injections.
About Ariana Pharma
Ariana Pharma is a leading digital health Company focused on developing advanced therapeutic decision support systems. Using its KEM® Explainable Artificial Intelligence (XAI) technology, Ariana helps its partners introduce personalized medicine clinical trial design into their protocols and identify the best clinical endpoints, the best responders and the best potential synergistic drugs. Ariana routinely collects and combines clinical data with omic data, immunological readouts (such as FACS), microbiota, Patient Reported Outcomes as well as Real World Evidence data. Combining advanced data analytics with regulatory expertise, Ariana helps translate findings into innovative clinical plans. With a growing number of successful therapeutic development applications, KEM® is the only FDA-reviewed technology that systematically explores combinations of biomarkers, producing more effective biomarker signatures for precision medicine. Ariana has developed Onco KEM®, the most advanced, clinically tested, oncology treatment selection system. Founded in 2003 as a spin-off of the Institut Pasteur, Paris, France, the company operates a subsidiary in the United States since 2012. Further information is available at www.arianapharma.com.