Gut Microbiota biomarkers associated with improved drug response, as well as genomic biomarkers for early detection of patients at risk were identified using Ariana's KEM® Explainable AI (XAI) in 3 separate oral presentations.
Paris, France and Cambridge, MA – July 25th, 2019 – Ariana Pharma (Paris, France and Cambridge, MA), a leading digital health company focused on developing advanced Artificial Intelligence technologies for patient stratification in clinical trials, today announced that Ariana Pharma's work was showcased during three oral presentations at the AAIC 2019 in Los Angeles, the world's largest Alzheimer's disease event.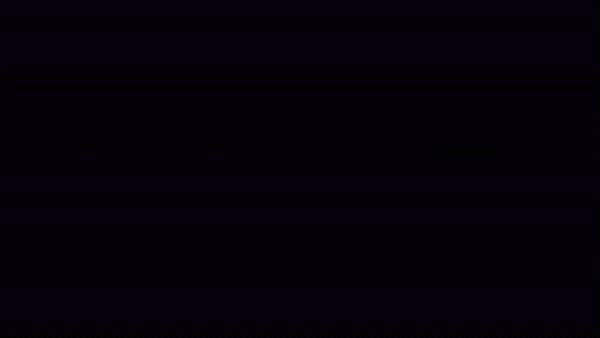 Presentation 1 showcased new clinical data identifying gut microbiota biomarkers associated with improved clinical response in patients treated with ANAVEX®2-73, a novel class of orally available selective sigma-1 receptor agonist. A growing body of evidence identifies gut microbiota as a critical component of healthy brain function, characterized as the 'gut-brain axis'. High relative abundance of one gut microbiota family and one genus linked to improved responses with ANAVEX®2-73. The effect may be reversal of the microbiota imbalances already documented in Alzheimer's disease patients and have a homeostatic effect on the brain-gut-microbiota axis. [Anavex Press Release PDF]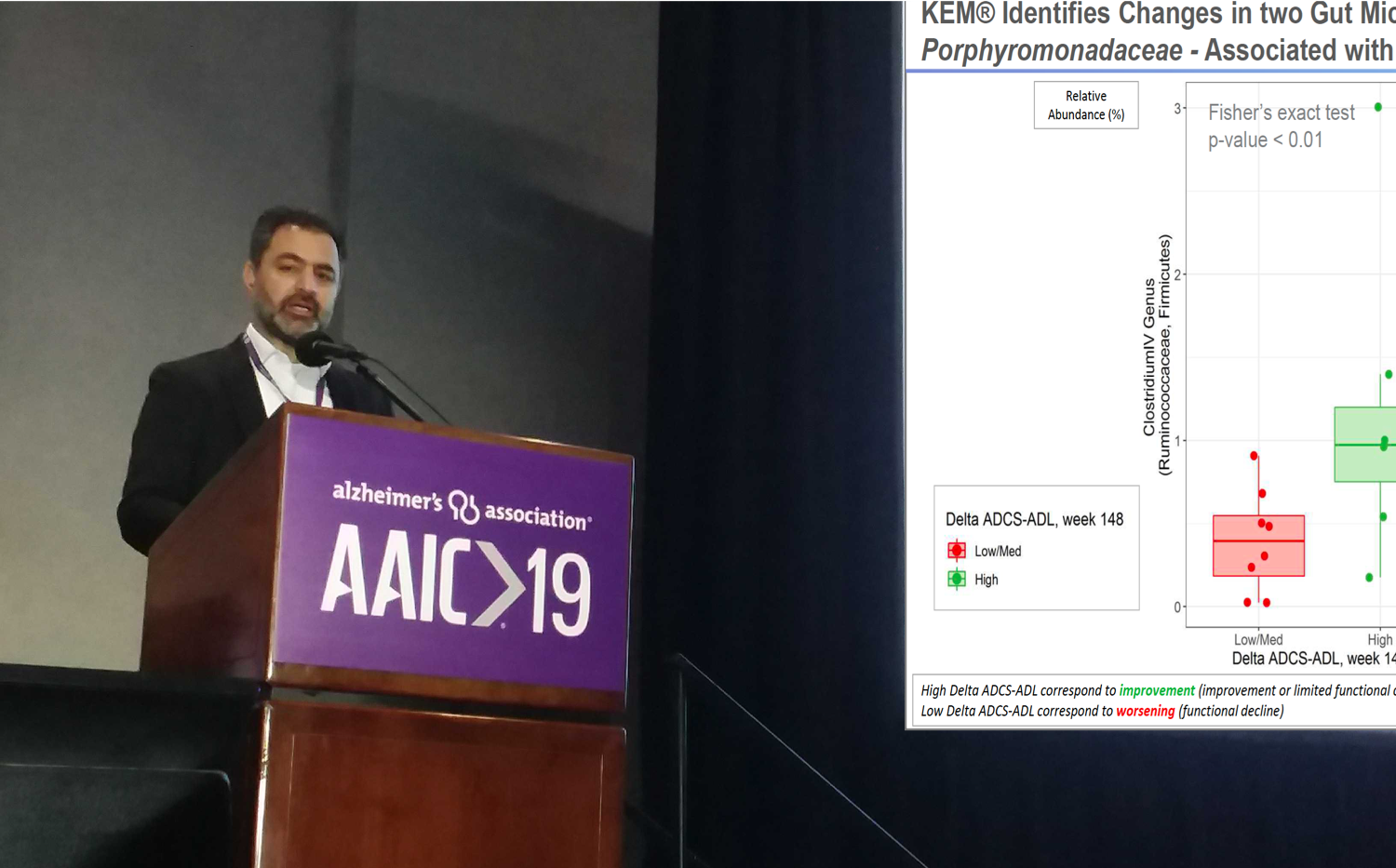 DR. Mohamad AFSHAR presenting data identifying gut microbiota biomarkers
associated with improved clinical response in patients treated with ANAVEX®2-73
Presentations 2 and 3 provided results from a data-driven KEM® analyses of an extensively characterized cohort of subjects having subjective memory complaints (SMC), but not displaying cognitive or memory impairments. KEM® successfully identified genomic biomarkers linked to changes in cognitive tests [3] and brain images [4] characteristic of early impairment. "We identified an homozygous variant, in a gene involved in the Golgi apparatus, to be significantly linked with change of the resting state activity in the orbito-frontal cortex" stated Frédéric Parmentier, PhD, Director Data Science at Ariana Pharma. "I strongly believe that unsupervised and explainable Artificial Intelligence are essential tools for uncovering hidden relations from complex datasets". KEM® implements an unsupervised and explainable AI (XAI) approach to uncover pertinent and clinically actionable hypotheses from complex datasets integrating heterogeneous information.
About Ariana Pharma
Ariana Pharma is a leading digital health Company focused on developing advanced therapeutic decision support systems. Using its KEM® Explainable Artificial Intelligence (XAI) technology, Ariana helps its partners introduce personalized medicine clinical trial design into their protocols and identify best clinical endpoints, best responders and best potential synergistic drugs. Ariana routinely collects and combines clinical data with omic data, immunological readouts (such as FACS), microbiota, Patient Reported Outcomes as well as Real World Evidence data. Combining advanced data analytics with regulatory expertise, Ariana helps translate findings into innovative clinical plans. With a growing number of successful therapeutic development applications, KEM® is the only FDA-reviewed technology that systematically explores combinations of biomarkers, producing more effective biomarker signatures for precision medicine. Ariana has developed Onco KEM®, the most advanced, clinically tested, oncology treatment selection system. Founded in 2003 as a spin-off of the Institut Pasteur, Paris, France, the company operates a subsidiary in the United States since 2012. Further information is available at www.arianapharma.com.
Presentations details:
Presentation 1 : Exploring Gut Microbiota As a Source of Potential Biomarkers: Initial Results from the Anavex® 2-73 Alzheimer's Disease Clinical Study [PDF]
Presentation 2 : Combining Omics and Imaging Data from SMC individuals, Artificial Intelligence Technology Identifies Genomic Biomarkers for Early Detection of Alzheimer's Disease [PDF]
Presentation 3 : Combining Omics and Cognitive Tests Data from SMC individuals, Artificial Intelligence Technology Identifies Genomic Biomarkers for Early Detection of Alzheimer's Disease [PDF]
Further readings:
Advancing Alzheimer's Disease Treatment: Lessons from CTAD 2018. The Journal of Prevention of Alzheimer's Disease (JPAD) – B. Vellas ; L.J. Bain ; J. Touchon ; P.S. Aisen (2019): . [PDF][external link]
Alzheimer's Disease/Dementia Early Detection and Precision Medicine Using KEM® Artificial Intelligence (AI): latest research results presented by ARIANA at the AAIC 2019. [Press Release]