Ariana® Pharma announces the appointment of Federico Goodsaid, PhD to the position of Senior Vice President for Regulatory Affairs
Paris, France and Cambridge,MA – June 18, 2019 – Ariana Pharma (Paris, France and Cambridge, MA), a leading digital health company focused on developing advanced Artificial Intelligence technologies for patient stratification in clinical trials, today announced the appointment of Federico Goodsaid, PhD, to the position of Senior Vice President for Regulatory Affairs.
Federico Goodsaid's appointment as the Senior VP Regulatory Affairs reinforces Ariana's capability to combine its data analytics technology with regulatory expertise and to translate the findings generated by its Artificial Intelligence platform into innovative clinical plans.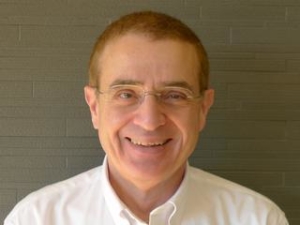 Using its FDA tested KEM® Artificial Intelligence technology, Ariana helps its clients to introduce personalized medicine clinical trial design into their protocols and identify best clinical endpoints and best responders.  Clinical data, omic data, immunological readouts (FACS), microbiota as well as Patient Reported Outcome data are routinely collected and combined.
"Federico joins us at an exciting point in our rapid growth cycle as we advance our precision medicine clinical trial design expertise to better guide our partners. Federico provides us the missing link between our innovative data analytics and traditional regulatory advice. His proven track record of successfully navigating complex programs through global regulatory processes has him well prepared to help us drive our customers through the innovative regulatory path, increasing their chances of success". Dr. Mohammad Afshar, PhD, Ariana Pharma's Chief Executive Officer, commented.
"The KEM® Artificial Intelligence technology developed by Ariana provides a unique opportunity for identifying candidate biomarkers and surrogate endpoints, even at the very early stages of drug development.  I am delighted to join Ariana Pharma to expand its impact through regulatory capabilities, transforming the promise of Artificial Intelligence into innovative regulatory strategies and thus accelerating Ariana's collaborations" added Dr Goodsaid.
Federico Goodsaid is a Regulatory Consultant at Regulatory Pathfinders and OpusThree, LLC. He worked as Senior Vice President of Clinical and Regulatory Affairs at TOMA Biosciences, where he led the preclinical and clinical development and regulatory affairs for the company's NGS-based oncology panels. His previous work at Vertex Pharmaceuticals focused on regulatory submissions for therapeutic products, as well as diagnostics and surrogate biomarker development in rare diseases.
Federico was previously Associate Director for Operations in Genomics and Biomarker Qualification Coordinator in the Office of Clinical Pharmacology, FDA/CDER, working on the regulatory application and development of novel policies in genomics and biomarkers at the FDA. His focus included the development of a novel biomarker qualification process (now the Biomarker Qualification Program) and the development of policies for companion diagnostics. Before he joined the FDA, he was Senior Staff Scientist at Applied Biosystems, where he developed the first TaqMan and SYBR qPCR products. He transformed TaqMan reagents into toxicogenomic tests for nonclinical safety assessment as Lead for the Molecular Toxicology Group at the Schering-Plough Research Institute.
Federico Goodsaid received his B.A. in Biochemistry and Biophysics from the University of California at Berkeley and his Ph.D. from Yale University in Molecular Biophysics and Biochemistry. He was a Postdoctoral Fellow at Cornell University and at Washington University in St. Louis.
About Ariana Pharma
Ariana Pharma is a leading digital health Company focused on developing advanced therapeutic decision support systems. Using its KEM® Artificial Intelligence technology, Ariana helps its partners introduce personalized medicine clinical trial design into their protocols and identify the best clinical endpoints, the best responders and the best potential synergistic drugs. Ariana routinely collects and combines clinical data with omic data, immunological readouts (such as FACS), microbiota, Patient Reported Outcomes as well as Real World Evidence data. Combining advanced data analytics with regulatory expertise, Ariana helps translate findings into innovative clinical plans. With a growing number of successful therapeutic development applications, KEM® is the only FDA-reviewed technology that systematically explores combinations of biomarkers, producing more effective biomarker signatures for precision medicine. Ariana has developed Onco KEM®, the most advanced, clinically tested, oncology treatment selection system. Founded in 2003 as a spin-off of the Institut Pasteur, Paris, France, the company operates  a subsidiary in the United States since 2012. Further information is available at www.arianapharma.com.